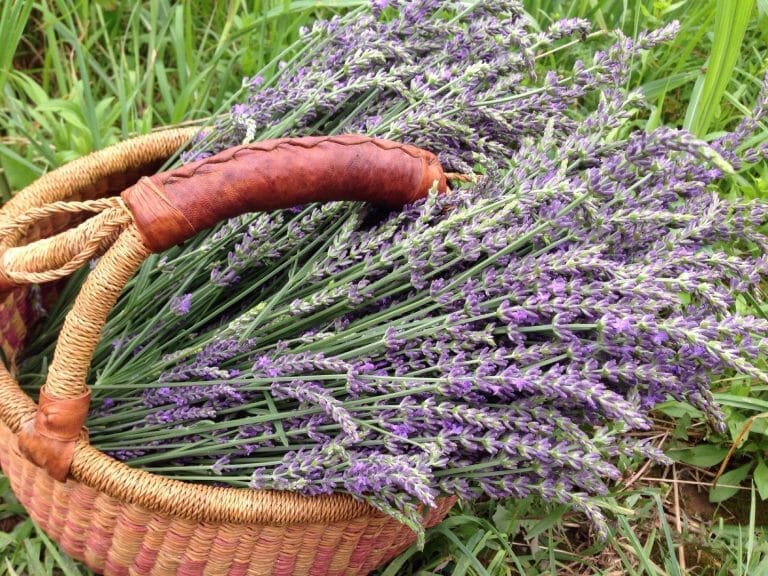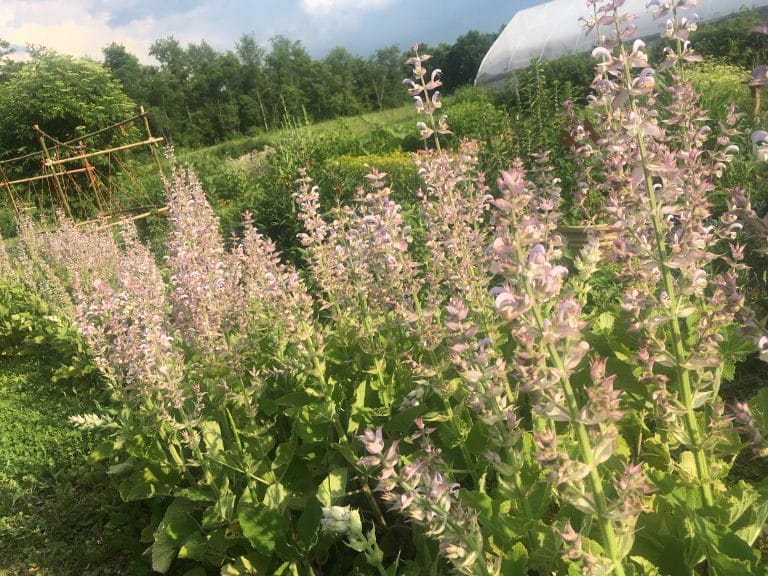 Creating a viable and healthy present and future, for the ENTIRE web of life, begins in the heart and on the land ! Our mission is to work in harmony with the living world around us , while providing the highest quality herbs. Our herbs are Certified Naturally Grown, which means that we lovingly cultivate vibrant, healing herbs, without the use of herbicides or pesticides. We also mindfully wildcraft from the land here, and grow "at risk" herbs that are in danger of disappearing due to over harvesting. Last, but certainly not least, we offer classes to empower and inspire you to reclaim your power to heal yourself and your community .
Sacred Roots Herbal Sanctuary is a woman owned, community run, small scale, solar powered medicinal herb farm located in the rolling hills of  Shepherdstown, West Virginia.
*Given that we are a working farm, we ask that you please only visit during public programs, a scheduled pick up or for an audio herb garden tour (see events page). Thank you.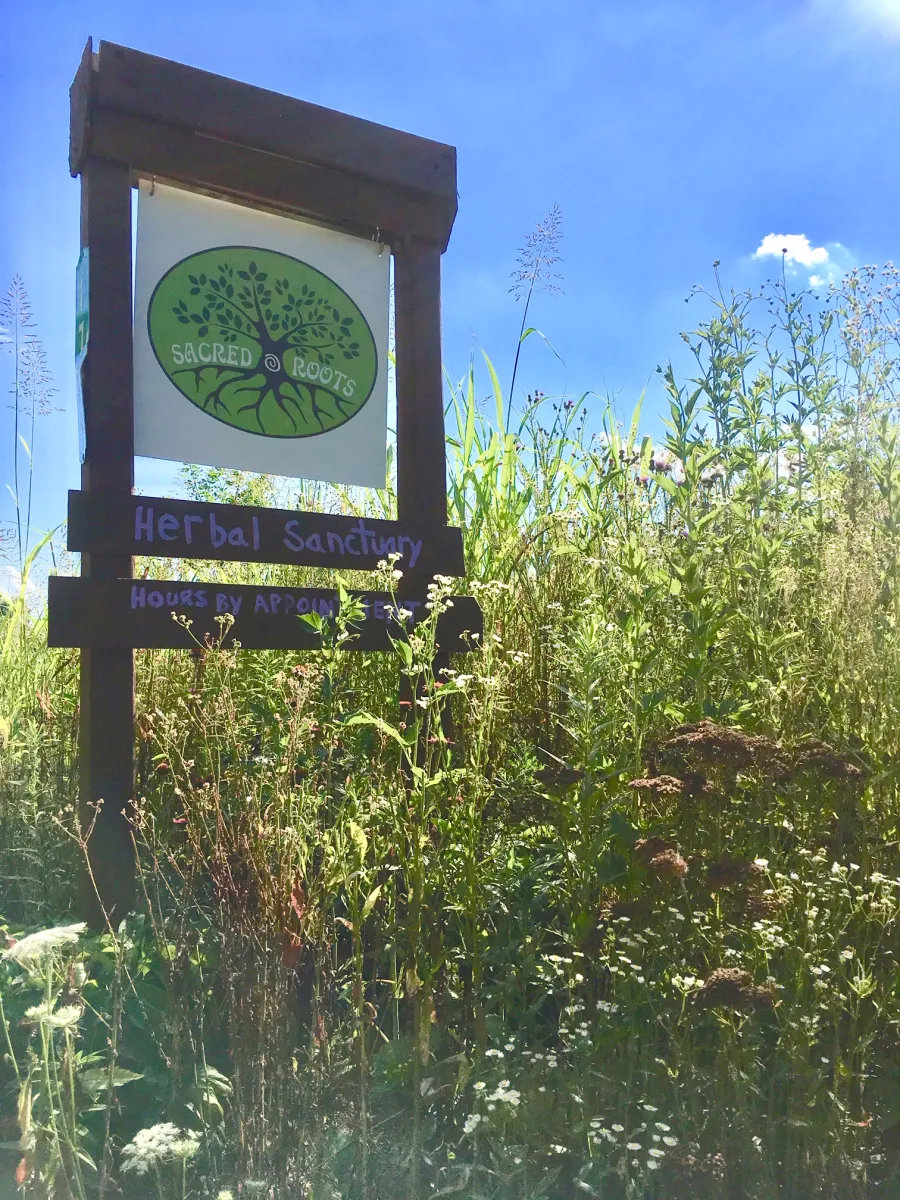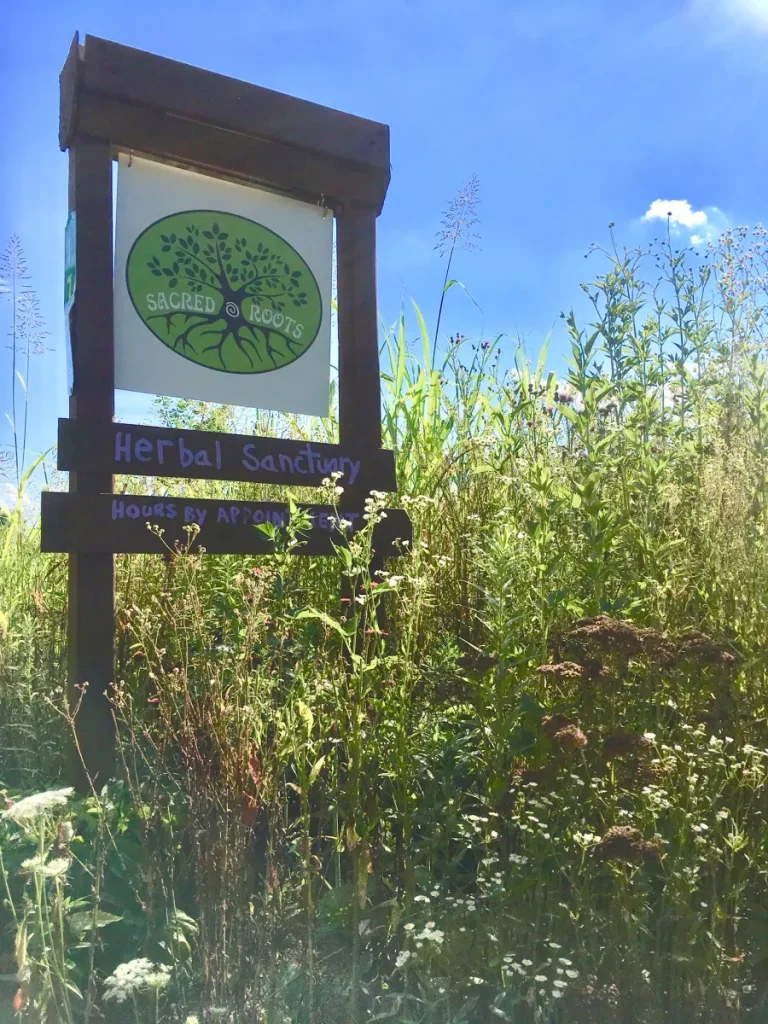 Sacred Roots In The News !!
Curious about our origin story ?
Volunteer Opportunities
We welcome volunteers Mon-Thurs 9-12.
No garden experience or  interview required. Volunteers receive free plants or dried / fresh herbs .
Email info@sacredrootswv.com if interested. 
Fresh Herb CSA - May- October
Receive three fresh bunches of Certified Naturally Grown herbs each month, plus an email with descriptions of the healing properties and energetics, a bit of history about the herb, and directions for how to use it and make herbal remedies.  Farm pick up or pick up at Dogwood General/ German St Shepherdstown, WV.  $250. Payment options available for those in need. To purchase contact info@sacredrootswv.com.
Payment options: cash drop at farm, check by mail, or squarespace link below.
Sign Up For Our Monthly Newsletter!
Sign up with your email address to receive news and updates. 
*Pavilion Rental
Looking for a beautiful outdoor space to hold meetings or events during the weekdays ? Our garden pavilion has  picnic tables and seats up to 30  people. Email info@sacredrootswv.com for more info. No weekend availability.
Listen Into Landscape Audio Interview
"Weeds are flowers too, once you get to know them." ~ A.A.Milne
Why Support Bio-Regional Herbs?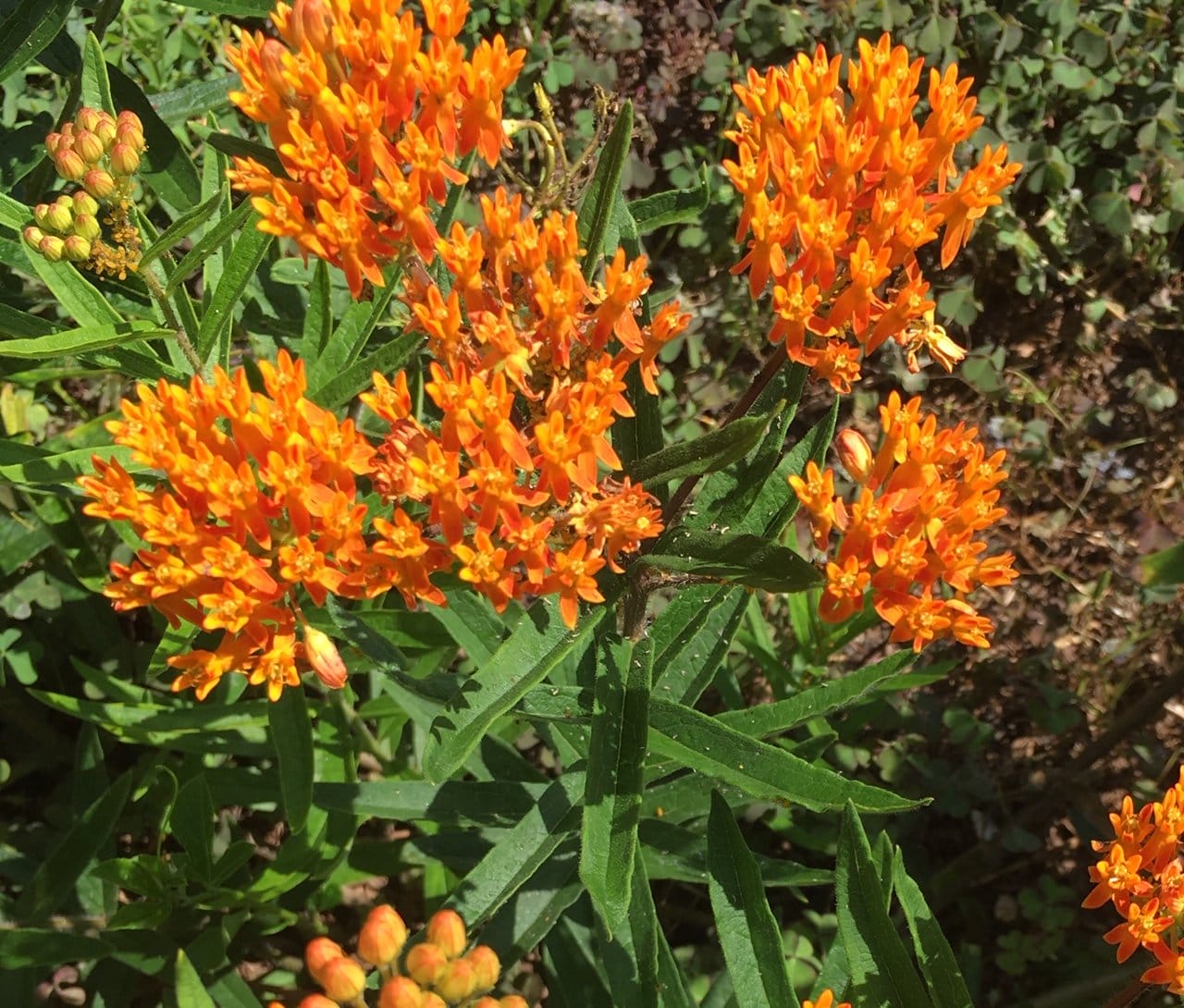 Culinary and medicinal herbs ( fresh and dried )
Live plants
Year Round Herbal CSA
Herbal and garden based classes
Educational woodland trail for at risk medicinal plants
Full Circle Herb Grower's School
Public Garden Tours
Seasonal Earth based events that allow you to plug back into the heart of Mother Earth and your wild self
Annual Shenandoah Valley Herbal Gathering

Looking for a personal retreat, family camping trip or getaway ?  Escape to our beautiful, RUSTIC 34 acre wild homestead / farm.
This is a working medicinal herb farm , as well as our home.   The camping experience we offer is about unplugging from the modern world and re-connecting with the land.